Get case assistance here.
(Current as of 11/3/2020) NOTE: Due to health concerns related to COVID-19, WDA staff is working remotely until it is safe to return to the office. The best way to reach us urgently is by email. We check voicemail periodically throughout weekdays, but email is more efficient. PLEASE continue to use the intake form for all non-urgent matters.
 Read practice advisories and immigration resources here. 
Updates and Hot Topics
Practice Advisory Updates:

5/14/2021: Defending Noncitizens Facing Drug Charges After Blake and SB 5467

The 

Blake

 decision and SB 5476 are good news for noncitizens. And, as with most things related to immigration law and crimes, it is a complicated landscape. The standard operating procedure of consulting with WDA's Immigration Project for specific case advice remains the best practice for complying with Padilla obligations.  Supplementing case specific advice, our updated drug possession advisory is 

available here

.

Highlights of 

Blake

/SB 5476 issues for noncitizens:

Misdemeanor Drug Possession Still Triggers Deportation:  Reclassification of drug possession violations as misdemeanors does not change the immigration consequences:  Misdemeanor possession renders people ineligible to get legal status, or re-enter the US, just the same as felony possession.  It also triggers deportation for those who have lawful status, including lawful permanent residents, unless the plea is carefully crafted to expressly indicate possession of less than 30 grams. Misdemeanor attempt and conspiracy to possess have the same consequences as possession and are similarly unsafe.
Special Requirements for Vacating Prior PCS convictions:  In order for a vacation order to be effective for immigration purposes (like avoiding deportation), it must include specific language and requirements.  Without these PCR vacations will not be effective under immigration law.  The language and requirements are not difficult in these circumstances and the same motion and order can be used for US citizen clients.  PLEASE reach out to have us review motions and orders used by you and your court and prosecutor.
Prosecutorial Diversion – SB 5476 encourages prosecutors to divert drug charges. As with any diversion, whether pre-filing or pre-trial, the critical piece is to ensure that the language is immigration-safe. (No special agreements are required. The immigration safe language works fine in all diversion agreements.)

The long and winding path to decriminalization promises to eliminate one of the most prevalent disproportionate consequences of drug possession – deportation, we're not there yet. Let's make sure we take as many noncitizens as possible with us when we finally cross that threshold.

3/11/2121:

ICE Enforcement Under The Biden Administration: Updates

This updates on our February post regarding ICE enforcement under the Biden Administration. On February 18

th

 ICE issued 

guidance

 governing its immigration enforcement actions. The guidance implements interim enforcement priorities issued on January 20

th

 and will remain in place until Homeland Security Secretary Mayorkas issues finalized priorities later this year. ICE field offices are required to implement the February 18

th

 guidance and to provide weekly data to Secretary Mayorkas on all enforcement actions taken.  


There are three 

Priority Enforcement Categories

: 1. National Security Threats; 2. Recent Border Crossers (on or after 11/1/20);  and 3. Public Safety.

 Notably, ICE agents must obtain supervisory approval prior to apprehending people who do not fall within these three priorities (the majority). 


Who now falls within the "Public Safety" enforcement priority? 

 

People 

convicted of crimes designated as "aggravated felonies"

 under immigration law. 

The January 20

th

 DHS memo included the aggravated felony category but restricted it to people who were being released from jail or prison on or after January 21, 2021.  

 

People convicted of an offense that included 

active participation in a street gang

 or is over 16 and participated in furthering illegal gang activity. 

 

ICE officers can arrest people with aggravated felony convictions or those with qualifying gang participate in the community at their homes. No supervisory approval is required prior to arrest

 

In the person must "currently pose" a public safety threat. In making such evaluations, ICE agents are directed to consider numerous factors, including: recency and seriousness of the criminal activity, family, age, and health factors; and ties to the community. 

 

The new immigration enforcement priorities represent a significant push by the Biden Administration to reign in the sweeping ICE dragnet unleashed by the previous administration and go beyond the Obama Administration's effort to put limitations on ICE.  That said, advocates continue to push Secretary Mayorkas to address outstanding problematic issues, including the unnecessary and framework of "public safety".    

Resources to Provide Your Noncitizen Clients:
ABOUT WDA'S IMMIGRATION PROJECT
In recognition of the severe immigration consequences facing noncitizen defendants accused and convicted of crimes, the Washington Defender Association established the Immigration Project in 1999. WDA's Immigration Project focuses its work on three areas:
Providing case-by-case immigration-related technical assistance to criminal defense counsel representing noncitizens in criminal proceedings;
Offering on-going training and education to criminal defenders, prosecutors, judges and other entities within the criminal justice system; and
Participating in collaborative efforts to make the criminal justice system more fair for immigrant defendants and their families.
The WDAIP Team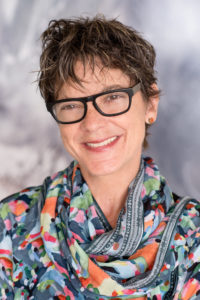 Annie Benson
Senior Directing Attorney
Email: abenson@defensenet.org
Telephone: (206) 623-4321 x 107
*Please note* do not contact Annie for case assistance. Rather, use one of the online forms on the case assistance page.
You can learn more about Annie and her work here
---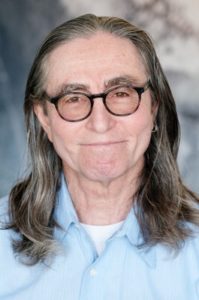 Jonathan Moore
Resource Specialist
Email: jonathan@defensenet.org
Telephone: (206) 623-4321 x 104
You can learn more about Jonathan and his work here
---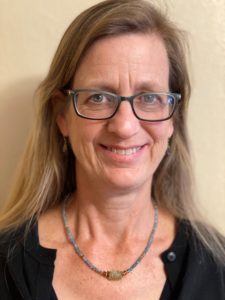 Stacy Taeuber
Resource Attorney
Email: stacy@defensenet.org
You can learn more about Stacy and her work here
---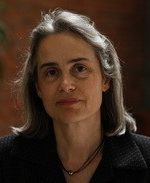 Lori Walls
Resource Attorney
Email: lori@defensenet.org