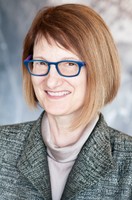 Christie Hedman, Executive Director
Christie Hedman has been Executive Director of WDA since 1989 when she was the sole part-time employee and WDA's membership was about 650 members. Since that time WDA has more than doubled its membership and the staff has increased ten-fold. Over the years, she has represented public defender interests on numerous committees and workgroups, including the Washington State Law and Justice Advisory Council, the Washington State Byrne Grant Committee, and is a standing member of the Washington State Bar Association's Council on Public Defense. She is a recipient of the Mothers for Police Accountability Paul Robeson Peace and Justice Award and recently stepped down from the TeamChild Board of which she was a founding member. Nationally, she has served on the Executive Committee of the American Council of Chief Defenders and is active in the National Legal Aid and Defender Association, the National Criminal Justice Association, the National Association of Public Defenders, and is a member of the National Association of Criminal Defense Lawyers. Her sons were refugee foster children from South Sudan and she enjoys spending time with her eight grandchildren.  
---
Chinami Berggren, Administrative Assistant
Chinami Berggren joined WDA in November of 2022. She has a wide variety of experience in program coordination, administrative assistance, and logistics. Born and raised in Tokyo, Japan, Chinami worked at Yokota Air Force Base outside of Tokyo as a civilian employee for the United States Air Force before moving to Seattle.
---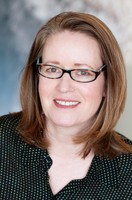 Cindy Arends Elsberry, Resentencing Resource Attorney (she/her)
Cindy has worked in public defense for over 20 years and has a varied background, having worked with all types of cases, from low-level crimes to aggravated murder. She has experience with collaborative courts and mental competency hearings, and is death penalty certified. She worked at the Associated Counsel for the Accused in Seattle for more than 14 years before joining the Washington Defender Association in 2009 as the Felony Resource Attorney, where she spends the majority of her time providing technical assistance to attorneys and developing resources for public defenders across the state. Cindy is a frequent speaker at CLE presentations and has a special interest in the issues involved when representing clients with mental illness, fair treatment and sentencing of youth/young adults and defender well-being. She received her J.D. from the University of Washington.
---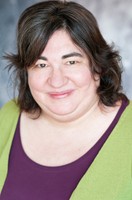 Magda Baker, Misdemeanor Resource Attorney
Magda graduated from the University of Washington School of Law and started her legal career at the Snohomish County Public Defender Association representing people accused of misdemeanors. Following a short stint writing appeals, she joined WDA in 2005. Some of Magda's accomplishments while at WDA include authoring a comprehensive motion to suppress evidence due to illegal searches and seizures, leading the effort to amend CrR/LJ 3.4 and limit how often people must attend court before trial, and answering countless requests for assistance from public defenders. In addition to practicing law, Magda is a printmaker and has shown her art both locally in Seattle and nationally.
---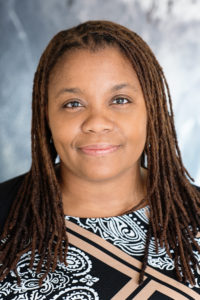 D'Adre Cunningham, Incarcerated Parents Project Resource Attorney
D'Adre is currently the Incarcerated Parents Project attorney at Washington Defender Association in Seattle, Washington. She formerly served clients for 15 years as a public defender at The Defender Association and its division of the King County Department of Public Defense.   She spent five of those years as an Attorney Supervisor in the Dependency (or Family Defense) Unit. Her other legal experience includes representing children, youth, and parents in King County dependency court proceedings; defending children and youth in King County Juvenile Court criminal proceedings; defending indigent adults in Seattle Municipal misdemeanor proceedings & in King County Superior Court felony proceedings; and advocating for systemic reforms at The Racial Disparity Project. D'Adre is an alumna of the University of Washington School of Law.
---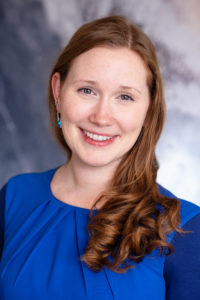 Sarah Hudson, Immigration Project Resource Attorney
Sarah graduated from law school in San Diego and continued to explore her interest in immigration law by working with a non-profit focusing on defensive asylum cases. As a military spouse, she has lived in many places and explored different areas of law. Most recently, Sarah was a public defender and uses that experience to assist other defense attorneys with issues related to the immigration consequences of criminal convictions.
---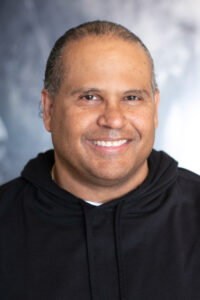 Percy Levy, Community Outreach Specialist
Percy Levy served 20 years behind bars before being granted executive clemency by Governor Inslee in 2019. Since that time, he has been an advocate for changing the criminal legal system from the inside out—with an emphasis on sentencing reform and bringing home the victims of the so-called "war on crime." He has an Associate of Arts degree from Walla Walla Community College and spent most of his time in prison working in the law library helping others with post-trial litigation efforts. Last, but not least, he is the author of several articles and three urban novels.
---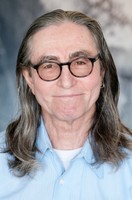 Jonathan Moore, Immigration Resource Specialist
Jonathan Moore has worked with people in immigration proceedings since 1983.  He worked as a paralegal at Proyecto Libertad, in Harlingen, Texas, with mostly detained Central-American asylum-seekers, from 1983 until 1990. From 1985-1987, he also  worked for the Rio Grande Defense Committee, on legal defense of South Texas sanctuary workers.  He worked in Seattle, at the Joint Legal Task Force – Hispanic Immigration Program and its successor, the Northwest Immigrant Rights Project, mainly on deportation defense,  from 1990- 2005.  Jonathan Moore was accredited by the Board of Immigration Appeals through NWIRP from 1993 until 2005. He currently works at the Washington Defender Association Immigration Project, supporting public defenders and defense lawyers on issues related to the immigration consequences of criminal convictions.
---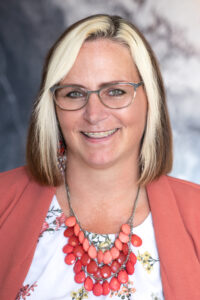 Sheri Oertel, Felony Resource Attorney
Sheri graduated summa cum laude from Washington State University with a B.S. in Business Management with a minor in Human Resources. She graduated top ten and cum laude from the University of Idaho College of Law. She was a prosecutor for five to six years, gaining significant insight and training on procedure and various areas of law. Sheri appeared in multiple appeals at every level, including telephonically appearing before both the appellate and the Supreme Court commissioners, and telephonically before a three judge panel in Division 3 and the Washington State Supreme Court. Since 2020 Sheri has been doing public defense. Sheri has taught CLE presentations while she was a defense attorney, and always shared resources and motions with other attorneys. As a defense attorney, she expertly used her legal research and writing skills winning dismissals for Felony Knapstad Motions (without prejudice); Speedy Trial Violation (with prejudice); a Brady Violation (with prejudice); and the Disqualification of the Prosecutor and his entire office. Now as a Felony Resource Attorney for WDA, she is happy to continue to grow all of these skills for the improvement of public defense, and all of those supporting it.
---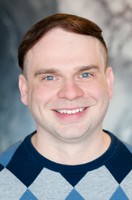 Scott Shoemaker, Office and Programs Manager
Scott joined WDA in January of 2014 and is proud to be a member of this important organization. In his role at WDA, Scott oversees the logistics of its training program, manages the office operations, and supports the needs of its members. Scott is also an actor, musician and all around performer who can be regularly seen in venues throughout Seattle. In his previous professional life, he has worked as a project manager and a staffing manager in the recruiting industry. A northwest native, Scott grew up in Tacoma, Washington and has been living in Seattle for the last 18 years, currently residing in the Capitol Hill neighborhood.
---
Stacy Taeuber, Immigration Project Resource Attorney

Stacy has over 20 years of experience as an immigrant rights advocate and public defender. In addition to practicing in New York, Arizona, Florida, Minnesota and Wisconsin, Stacy founded and directed the Immigrant Justice Clinic at the University of Wisconsin Law School and was a visiting professor at the University of Minnesota Law School's immigration clinics.  Stacy is passionate about advancing the rights of noncitizens and all those impacted by the criminal justice system. At WDA she works with defense lawyers, immigration lawyers, and others on issues related to the immigration consequences of criminal convictions.
---
Lori Walls, Immigration Project Resource Attorney

Lori completed her B.A. and J.D. from the University of Washington in Seattle.  As a law student, she was an editor of the Pacific Rim Law & Policy Journal and received the Charles Z. Smith Public Service Student of the Year Award. In 2011, she and three other women started the Washington Immigration Defense Group, a law firm that specializes in deportation defense. Her appellate practice before the Ninth Circuit Court of Appeals includes two published cases. Lori is a member of the Washington State Bar Association and the American Immigration Lawyers Association.  She has been a volunteer at the King County Bar Association's Neighborhood Legal Clinic Program for 16 years. Before attending law school, she worked as an editor and writer for 15 years and as a furniture builder for five years.