WDA's Felony Resource Attorney Cindy Arends Elsberry is available to help with your felony cases.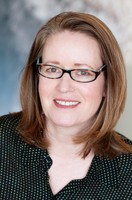 Cindy Arends Elsberry (she/her) is WDA's Felony and Death Penalty Resource Attorney. She joined WDA in 2009, after working as a staff attorney as a public defender in King County for 14 years. Cindy has worked in public defense her entire legal career and has represented clients in all types of criminal cases including misdemeanors, misdemeanor appeals, mental health court, juvenile court criminal and truancy cases, and all levels of felony cases, from low level property crimes to capital and non-capital aggravated murder.   Cindy is passionate about criminal justice reform and improving the way individuals with intellectual disability or mental illness are treated when they come into contact with the criminal justice system.
Every client is more than what led up to their criminal charge. Every client has a story to tell. I am here to help you put that story forward and obtain the best possible outcome for your clients.
You can reach Cindy by calling WDA or emailing cindy@defensenet.org
WDA's Felony Case Assistance Project: How it works
Cindy can help with your public defense cases in a variety of ways:
Helping spot issues that may benefit your clients at all stages of their cases;
Shaping arguments for pre-trial motions and evidentiary issues that may arise during trial;
Researching substantive and procedural issues;
Brainstorming trial and sentencing strategies;
Providing sample motions, forms and practice advisories; and
Researching and analyzing ethical issues.
Members can also search our resource library for practice advisories and briefs related to felonies.
Please note: if you need assistance with immigration issues, please contact the immigration team.