WDA's misdemeanor experts, Magda Baker and Lauren McLane, are available to help with your misdemeanor cases.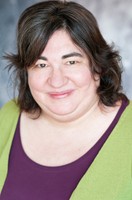 Magda Baker
Magda is WDA's Misdemeanor Resource Attorney. She lends expertise and legal assistance to public defenders throughout Washington and helps defenders vigorously advocate for their clients.  Magda has contributed to numerous motions and brainstormed trial strategies on many cases in multiple jurisdictions.  Defenders statewide use Magda's comprehensive 3.6 motion as a starting point for briefing issues related to search and seizure. Before joining WDA in 2005, Magda represented public defense clients at both the trial and appellate levels. She believes helping public defenders is important because she could not have zealously defended her former clients without the generous and abundant support of other attorneys. You can reach Magda by calling WDA or emailing magda@defensenet.org .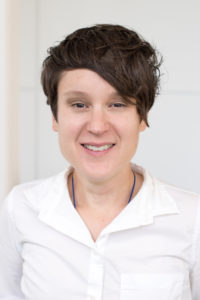 Lauren McLane
Lauren is WDA's DUI Resource Attorney. Lauren also works at Innocence Project Northwest at the University of Washington School of Law, where she serves as the DNA Staff Attorney. In that work she focuses on investigating, evaluating, and litigating cases with actual innocence claims in an effort to obtain post-conviction DNA testing for Washington state prisoners. Lauren has worked as both a public defender and private practitioner representing individuals accused of a vast range of crimes, including misdemeanors and felonies, from filing of charges to jury verdict. As a trial attorney, Lauren excelled in the area of forensic science and is frequently sought out to teach at CLEs and consult with practitioners across the state. She was a co-author of an article with Ted Vosk focused on the "Measurand" in alcohol breath testing, has contributed to the WACDL DUI News columns, and has written a book chapter about breath testing for a DUI defense textbook. You can reach Lauren by emailing lauren@defensenet.org.
WDA's Misdemeanor Case Assistance Project: How it works
Magda and Lauren can help with your public defense cases in a variety of ways:
Helping spot issues that may benefit your clients at all stages of their cases;
Shaping arguments for pre-trial motions and evidentiary issues that may arise during trial;
Researching procedural issues;
Brainstorming trial and sentencing strategies; and
Providing sample motions, forms and practice advisories.
Members can also search our resource library for practice advisories and briefs related to misdemeanors.