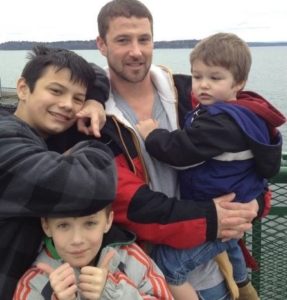 MISSION
End family separation caused by parental incarceration in Washington State.
VISION
We envision that keeping parents in the community, not in jail or prison, ensuring incarcerated parents are able to maintain meaningful connections with their minor children if they are imprisoned, and removing stigma associated with parental incarceration will keep their families and our community safer.
ABOUT WDA IPP
Significant challenges face families when parents or caregivers are incarcerated. In Washington, sentencing judges are limited in how they can consider the impact of incarceration upon children's relationships with their incarcerated parents when determining sentence length. We support public defenders in presenting sentencing alternatives that promote family connections as well as advocating for changes to the laws that restrict and limit these options for parents. This is important as family law courts and the child welfare system in our state have not always respected arrangements made by incarcerated parents to have their children cared for by loved ones of their choice in their absence. State laws currently allow the State and other family members to prevent reunification even after incarceration ends. Incarcerated parents in the child welfare system are almost twice as likely as other parents in that system to have their relationship with their children legally severed, particularly if the child's caregivers are not willing or able to support the child-parent connection. Although the Washington State Legislature passed Senate Bill 1284 to increase legal protections for these families, the risk of permanent loss of their children and their parents remains. Significant barriers still exist for incarcerated parents to access meaningful visits with their children, to access effective, high quality legal representation in child custody proceedings, and, if needed, to access therapeutic services designed to improve the parent's ability to care for and provide for their child(ren) while incarcerated so they can safely resume custody of their children upon release. Currently, most incarcerated parents are wholly dependent upon caregivers of their children during incarceration to help them parent their children from prison, and there is little in place to ensure these connections are supported and maintained.
Our work is grounded in the following core principles:
• No parent should face the punishment of losing a child simply because he or she is incarcerated and no child should lose their parent simply because they have been accused of or convicted of a crime. More parents should be living in the community while they await trial and after they receive their sentence.
• When parents are incarcerated, they should be supported to maintain meaningful connections with their minor children. Supporting connections between children and their incarcerated parents improves child well-being. Ensuring meaningful connections between minor children and their incarcerated parent increases and improves reunification after parental incarceration; increases long-term family stability; and improves public safety. Communities also benefit from supporting these children, their parents, and their extended families.
• Stigma and bias against court-involved or justice-involved people and child welfare system-involved parents perpetuates trauma caused by mass incarceration. We are working to combat implicit and explicit racial, gender, income and other biases that underpin unfair outcomes for justice system involved families.
In our efforts to keep families intact, we provide legal resources by providing case assistance to incarcerated parents and parents facing incarceration, family members, indigent defenders, and others; legal motions and briefs; expert referrals; and legal training to defenders, other court participants and community members; and we engage in collaborative policy efforts to keep parents in the community, ensure high quality, meaningful connections are maintained between children and their parents during incarceration, and to remove stigma associated with parental incarceration.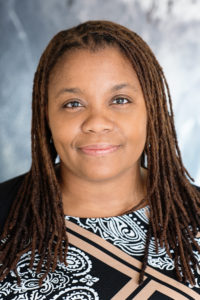 Ms. D'Adre Cunningham
Incarcerated Parents Project Resource Attorney
If you need case assistance, please contact D'Adre
By Email: dadre@defensenet.org
By Telephone: (206) 623-4321