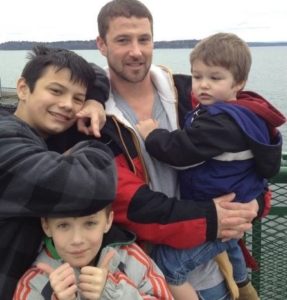 MISSION
Reduce family separation caused by parental incarceration in Washington State.
VISION
We envision a court system that values family connections and eliminates harm to children, parents, families, and communities without relying upon imprisonment or the destruction of parent-child relationships.
ABOUT WDA IPP
WDA Incarcerated Parents Project (IPP) believes that no parent should face the punishment of losing a child simply because he or she is incarcerated.     In Washington State, there are very few ways that sentencing judges can consider the impact of incarceration upon the child's relationship with their incarcerated parents and the health of their family as a basis to mitigate the sentence to be imposed.   Family law courts and the child welfare system have not always respected arrangements made by incarcerated parents to have their children cared for by loved ones in their absence.    Incarcerated parents are wholly dependent upon caregivers of their children during incarceration to help them parent their children from prison.  State laws currently allow the State and other family members to prevent reunification even after incarceration ends.    Incarcerated parents are also at risk of losing their connections to their children forever while incarcerated if those caregivers are not able or are not willing to support the child-parent connection.
Incarcerated parents are almost twice as likely as other parents in that system to have their relationship with their children legally severed.  Despite changes to laws, policies, and some practices, this risk of permanent loss of their children continues for incarcerated parents. Significant barriers still exist for incarcerated parents in accessing meaningful visits with their children, effective legal representation in all child custody proceedings, and, if needed, social services designed to improve the parent's ability to care for and provide for their child(ren).   
Supporting connections between children and their incarcerated parents improves child well-being.   Keeping incarcerated parents connected with their children is meaningful; increases and improves reunification after parental incarceration; increases long-term family stability; and improves public safety.  Communities also benefit from supporting these children, their parents, and their families.  To reduce family separation caused by parental incarceration and to support families experiencing parental incarceration, WDA IPP provides:
Technical case assistance for parents, family members, indigent defenders, and others;
Legal resources;
Training to court participants and community members; and
Policy advocacy supporting incarcerated parent-child connections across Washington State.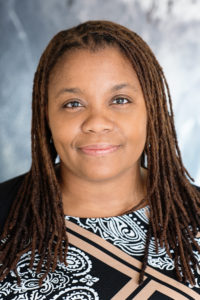 Ms. D'Adre Cunningham
Incarcerated Parents Project Resource Attorney
If you need case assistance, please contact D'Adre
By Email: dadre@defensenet.org
By Telephone: (206) 623-4321