In recognition of the severe immigration consequences faced by noncitizens who come into contact with the criminal justice system, the Washington Defender Association established the Immigration Project in 1999. WDA's Immigration Project focuses its work on three areas:
Providing technical assistance to criminal defense counsel representing noncitizens in criminal proceedings;
Offering training and education on these immigration consequences to criminal defenders, prosecutors, judges, and other relevant entities; and
Participating in collaborative efforts with stakeholders to make the criminal legal system more responsive to the unique circumstances of noncitizens.
FOR INDIVIDUAL CASE ASSISTANCE, click here.
FOR GENERAL INQUIRIES, contact us at WDAIP@defensenet.org (please note, we do not answer case-specific questions via email).
The Immigration Project Team
---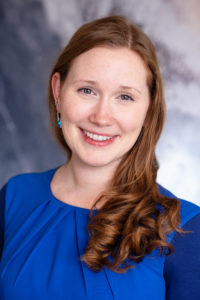 Sarah Hudson
Resource Attorney
sarah@defensenet.org
(206) 623-4321 x 112
Sarah graduated from law school in San Diego and continued to explore her interest in immigration law by working with a non-profit focusing on defensive asylum cases. As a military spouse, she has lived in many places and explored different areas of law. Most recently, Sarah was a public defender and uses that experience to assist other defense attorneys with issues related to the immigration consequences of criminal convictions.
---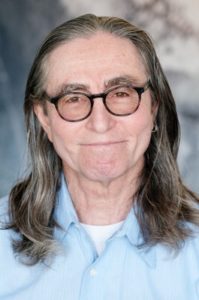 Jonathan Moore
Resource Specialist
jonathan@defensenet.org
Jonathan Moore has worked with people in immigration proceedings since 1983. He worked as a paralegal at Proyecto Libertad, in Harlingen, Texas, with mostly detained Central-American asylum-seekers, from 1983 until 1990. From 1985-1987, he also worked for the Rio Grande Defense Committee, on legal defense of South Texas sanctuary workers. He worked in Seattle, at the Joint Legal Task Force – Hispanic Immigration Program and its successor, the Northwest Immigrant Rights Project, mainly on deportation defense, from 1990- 2005. Jonathan Moore was accredited by the Board of Immigration Appeals through NWIRP from 1993 until 2005. He currently works at the Washington Defender Association Immigration Project, supporting public defenders and defense lawyers on issues related to the immigration consequences of criminal convictions.
---
Stacy Taeuber
Resource Attorney
stacy@defensenet.org
(206) 623-4321 x 107
Stacy has over 25 years of experience as an immigrant rights advocate. She has practiced in Florida, Arizona, New York, Minnesota, and Wisconsin, and has argued cases before the Arizona and Wisconsin Supreme Courts, the Seventh Circuit, and federal district courts. She spent two years as a public defender in Arizona and took defender appointments in Wisconsin. Stacy founded the Immigrant Justice Clinic at the University of Wisconsin Law School and served as its director for four years. She was a visiting professor in the University of Minnesota Law School's Clinical Program. Stacy works with defenders and other stakeholders to address the immigration consequences faced by noncitizens accused of crimes. She is passionate about working to make the criminal legal system more just and is honored to be a part of the small but mighty team at WDA.
---
Lori Walls
Resource Attorney
lori@defensenet.org
(206) 623-4321 x 106
Lori completed her B.A. and J.D. from the University of Washington in Seattle. As a law student, she was an editor of the Pacific Rim Law & Policy Journal and received the Charles Z. Smith Public Service Student of the Year Award. In 2011, she and three other women started the Washington Immigration Defense Group, a law firm that specializes in deportation defense. Her appellate practice before the Ninth Circuit Court of Appeals includes two published cases. Lori is a member of the Washington State Bar Association and the American Immigration Lawyers Association. She has been a volunteer at the King County Bar Association's Neighborhood Legal Clinic Program for 16 years. Before attending law school, she worked as an editor and writer for 15 years and as a furniture builder for five years.