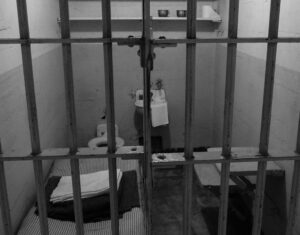 Post-conviction relief is a critical tool that can prevent noncitizens from experiencing the severe consequences of a conviction under Washington Law, such as removal (deportation) or denial of lawful immigration status or citizenship.  
In Padilla v. Kentucky, the US Supreme Court held that the Sixth Amendment's right to effective assistance of counsel requires defense attorneys to provide their noncitizen clients with affirmative, accurate advice about the immigration consequences of accepting a plea (or going to trial). Failure to do so violates this constitutional right and entitles a noncitizen to petition for postconviction relief to eliminate a conviction that triggers immigration consequences such as deportation.  The Washington Supreme Court held in State v. Sandoval that deportation meets the requirement to show prejudice; the  In Re Tsai case held that the one-year time bar to petition for PCR does not apply to these petitions.
RESOURCES
Criminal defense attorneys and immigration attorneys must collaborate on every case to ensure that postconviction relief (PCR) will, in fact, work under immigration law, and to effectively navigate postconviction proceedings under Washington law.  These resources are intended to provide an overview of legal requirements and the PCR process. 
Legal Framework for Immigration Consequences PCR in Washington  (Updating Sept 2022)

Seven-Step Guide to filing petitions for Immigration Consequences PCR (Updating Sept 2022) 
WDA's Immigration Project can provide:
Resources for Civil Legal Aid
SAMPLE PLEADINGS
Legal Requirements For PCR To Eliminate Immigration Consequences 
CAUTION: To be given full faith and credit (to be effective) under immigration law, two key factors are needed: 
Choose the right legal vehicle

:  For example, a felony or misdemeanor statutory expungement DOES NOT eliminate the conviction for immigration purposes.  A carefully crafted court order granting a CrR 7.8(b) motion that meets the necessary requirements under immigration DOES eliminate the conviction for immigration purposes.  Pardons by the Governor only work under certain circumstances.  

 

Ensure the Vacation Order meets immigration law requirements

:

  A court order vacating a conviction will only be effective to under immigration law where it is expressly based on a "legal defect" in the original proceedings, such as ineffective assistance of counsel or the

State v. Blake

decision finding drug possession statue RCW 69.50.4013 was unconstitutional.  Orders based on a discretionary or other grounds that do not constitute a "legal defect" will not be given effect in immigration proceedings.