Hillary Behrman is WDA's Director of Legal Services.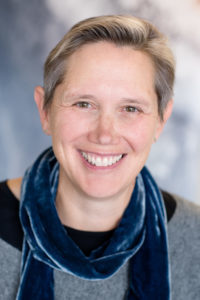 Hillary Behrman joined the Washington Defender Association in the fall of 2017. Hillary brings passion, experience and commitment to further WDA's mission to support high quality public defense and advocate for systemic change that brings about just solutions.
Hillary comes to WDA after many years as the Legal Director of TeamChild. TeamChild is a nationally acclaimed program that provides civil legal services to youth involved in the juvenile justice system and works closely with public defenders and policy makers throughout the state. Hillary worked for more than a decade as a public defender and felony investigator in King County. Hillary also spent several years as WDA's Juvenile Offender and Youth in Adult Court Resource Attorney. Hillary is an experienced educator who has conducted trainings locally and nationally on a wide range of issues related to indigent defense and civil legal services. Hillary has served as an adjunct faculty member at the University of Washington School of Law teaching juvenile justice policy.
She received her J.D from Georgetown University School of Law where she was a Public Interest Law Scholar. Hillary is thrilled to be a part of WDA's powerful team of legal experts, skilled trainers and effective policy advocates.