Sara Sluszka is the WDA Immigration Project Resource Attorney.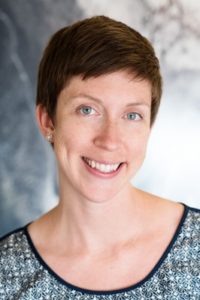 Sara joined WDAIP in July 2017 as an Immigration Resource Attorney, supporting criminal defense attorneys in navigating the immigration consequences for indigent clients accused of crimes. She is especially passionate about challenging the systemic discrimination and abuses of power that immigrants, people of color, and people with criminal records face in the U.S.
She spent four years as a detention staff attorney at the Northwest Immigrant Rights Project (NWIRP) representing immigrants facing deportation, conducting know-your-rights trainings for detained immigrants, and regularly presented at CLE trainings. Prior to joining NWIRP, Sara spent two years on the U.S.-Mexico border as the sole attorney at Casa de Proyecto Libertad, a community-based immigration legal services organization in Harlingen, Texas. She currently serves as president of the board of directors of the Migrant Center for Human Rights and previously served on the board of directors of Advocates for Immigrants in Detention Northwest.
Sara earned her JD from Northeastern University School of Law in Boston, and is admitted to practice in Washington and New York. Sara grew up in rural Upstate New York, and stays connected to her farm roots by spending time with the horses at a local rescue.