WDA is excited to launch our new transformed website. The new site is easier to use and provides more extensive access to our resource materials allowing us to serve our members and the community more effectively. Some portions of the site are still under construction, but will be online soon. We welcome your suggestions and input.
4 useful things to know about the new WDA website
WDA has been working hard to create a new website for our members. We hope that streamlined navigation, better design, and several other new features will make this a stronger resource for you.
Here are the most important things to know to get started:
1. How to Login
As with our previous site, most of our online resources are available for members only.
Members can login with the button at the top right: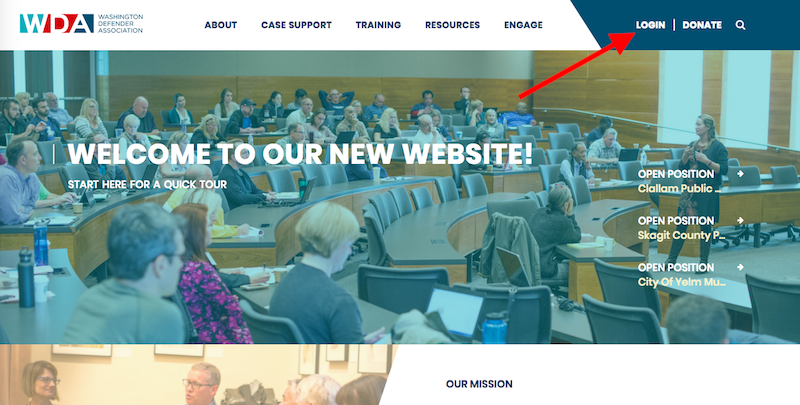 On that page, you can login with your email address and password.
2. If you haven't received a password
WDA has emailed all current members a new password for the site. If you have not received your password:
Check your spam or junk mail and see if the email from us is in there.
Try the Forgot Password link at the bottom of the login page (see picture below). Enter your email address and the website will send you a link where you can create your own password.
If neither of those options works for you, please email wda@defensenet.org or call us at 206-623-4321 and we will assist you.
3. Brief Bank, Practice Advisories, Training, and the Resources You Need
Briefs, practice advisories, and more are under the Resources tab at the top or can be searched with the magnifying glass, just like the previous site.
Also, members can help us keep our resource library up to date. Here is a sample document page below. Note that there's a place where you can flag a document for review. If you know that a recent ruling (for example) means that a document should be updated, flag it for staff. You will be prompted to add a short comment about why you're flagging it before submitting. Easy!

Also, most "projects" are now filed under Case Support. If you are looking for the Immigration Project or Incarcerated Parents Project, for example, it's all in Case Support.
4. Managing your profile
Once you are logged in, you can change your password or renew your membership with the My Profile tab under Engage.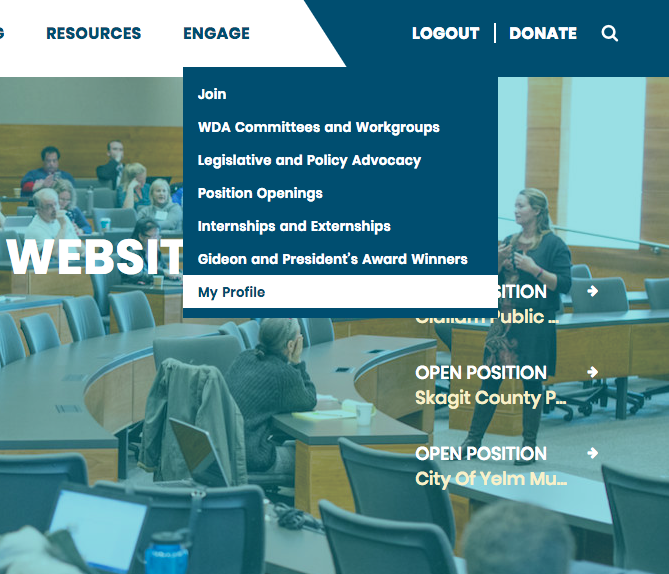 There are many more new features, but those are the most important for getting up and rolling. Thank you for being a member of WDA!